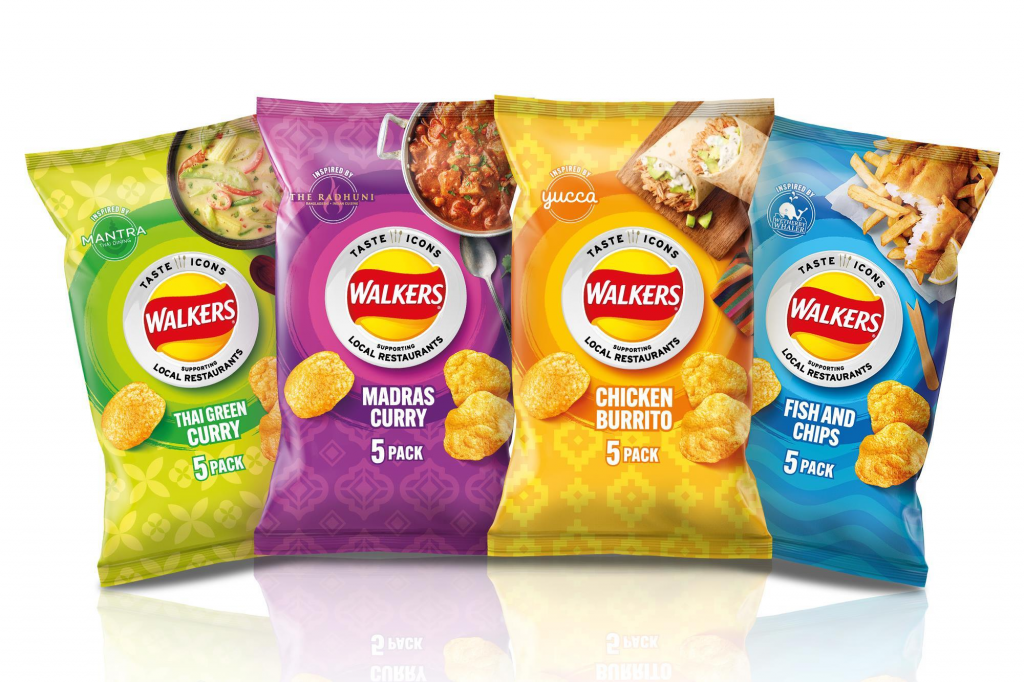 Walkers Overview
Walkers is a renowned British brand specializing in the production of high-quality snacks, particularly crisps (potato chips). With a rich heritage dating back to 1948, Walkers has become synonymous with delicious flavors, exceptional quality, and a commitment to using locally sourced ingredients. The brand offers a wide range of crisps, snacks, and accompanying products, delighting consumers across the United Kingdom and beyond.
Crisp Varieties and Flavors
Walkers boasts an extensive selection of crisp varieties, ensuring there is something to suit every taste preference. From classic flavors to innovative creations, here are some notable features of Walkers' crisp range:
Classic Flavors: Walkers offers a range of classic crisp flavors that have become beloved staples, including Ready Salted, Cheese & Onion, and Salt & Vinegar. These timeless flavors cater to those seeking a familiar and satisfying snacking experience.
Unique and Innovative Flavors: Walkers continuously introduces new and exciting flavors to cater to evolving consumer preferences. Examples include Prawn Cocktail, Smoky Bacon, Sweet Chili, and Roast Chicken. These distinctive flavors add a delicious twist to the snacking experience and keep customers eager to explore new taste sensations.
Regional Flavors: Walkers celebrates the diverse culinary traditions across the United Kingdom by offering regional flavors inspired by specific regions. These flavors include Scottish Haggis, English Roast Beef & Yorkshire Pudding, and Welsh Rarebit. This regional focus showcases the brand's commitment to honoring local food culture.
Limited Edition and Seasonal Flavors: Walkers often releases limited edition and seasonal flavors to celebrate special occasions and festivities. These unique offerings, such as Christmas Pudding and Summer BBQ, create anticipation and add an element of excitement to the snacking experience.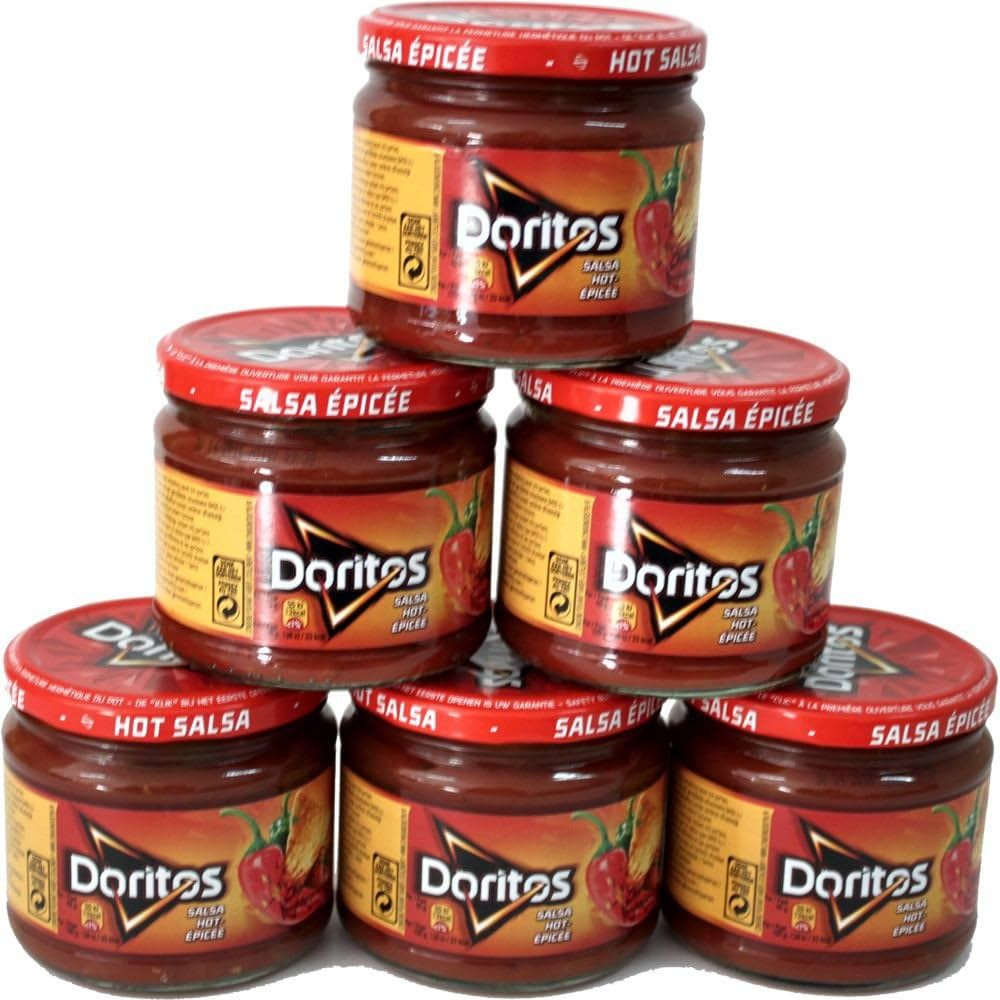 Snacks and Accompanying Products
In addition to their renowned crisp range, Walkers also offers a variety of complementary snacks and accompanying products, including:
Sharing Bags: Walkers provides larger-sized sharing bags of crisps, ideal for social gatherings, parties, or simply enjoying with friends and family. These larger packs ensure everyone can indulge in their favorite flavors together.
Baked Crisps: For those seeking a lighter snacking option, Walkers offers baked crisps with reduced fat content. These crisps maintain the delicious flavors while providing a healthier alternative.
Snack Mixes: Walkers offers snack mixes that combine different textures and flavors, such as crisps, pretzels, and nuts. These mixes provide a satisfying snacking experience with a variety of tastes and textures in every bite.
Dips and Sauces: Walkers offers a selection of dips and sauces designed to complement their crisps perfectly. From classic dips like sour cream and chive to tangy tomato ketchup, these accompaniments enhance the snacking experience.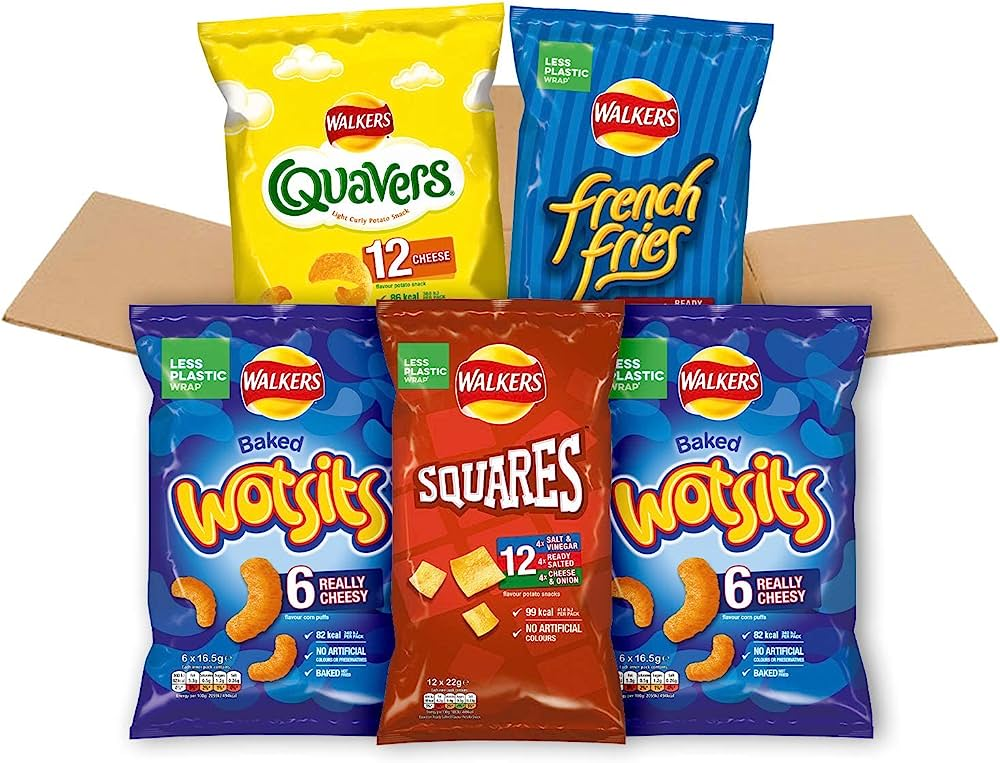 Walkers Quality
Walkers is committed to delivering exceptional quality in every product. Here are some notable benefits and advantages of Walkers:
Locally Sourced Ingredients: Walkers takes pride in using locally sourced ingredients wherever possible, supporting British farmers and ensuring the freshest and finest quality produce.
Sustainable Packaging: Walkers is actively working towards sustainable packaging solutions, aiming to reduce their environmental impact. They have made progress in using recyclable materials and exploring innovative packaging designs.
Gluten-Free and Vegetarian Options: Walkers offers a range of gluten-free crisps and vegetarian-friendly options, catering to a wider range of dietary preferences and requirements.
Taste and Texture: Walkers crisps are known for their exceptional taste and satisfying crunch, providing a delightful snacking experience.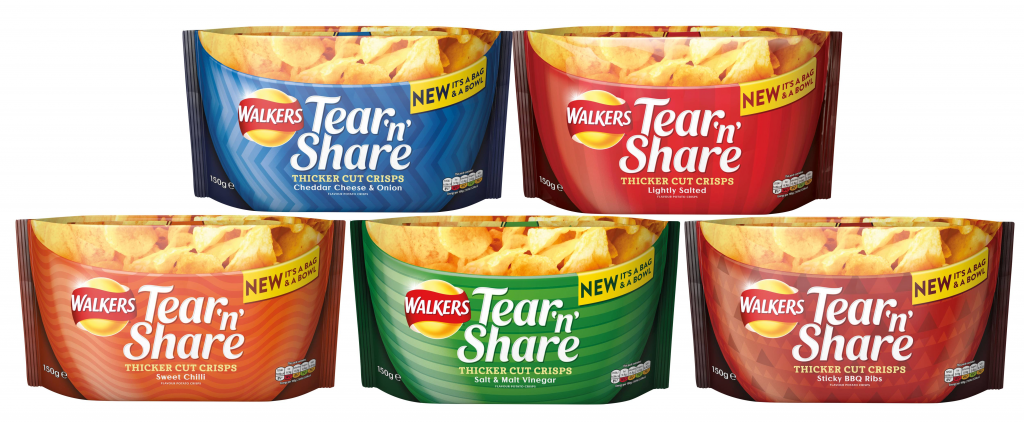 Walkers Conclusion
In conclusion, Walkers is a beloved British brand known for its extensive range of crisps and snacks. With classic flavors, innovative creations, regional specialties, and limited edition offerings, Walkers offers something for everyone. The brand's commitment to using locally sourced ingredients, exploring sustainable packaging options, and accommodating different dietary needs further enhances its appeal. Walkers continues to be a go-to choice for individuals seeking delicious, high-quality snacks that deliver on taste and quality.