UOMA Beauty Overview
UOMA Beauty is a cosmetics brand that aims to celebrate diversity and inclusivity in the beauty industry. UOMA Beauty is also known for its bold and vibrant makeup offerings, including highly pigmented eyeshadows, lipsticks, and highlighters. Their products often feature unique and innovative formulations, ensuring high quality and performance. Overall, UOMA Beauty is a brand that celebrates individuality, inclusivity, and empowerment. Their mission is to redefine the beauty industry norms and inspire people to embrace their own unique beauty.
UOMA Beauty Products
Foundation: UOMA Beauty is renowned for its diverse range of foundation shades. Foundation line is designed to cater to a broad spectrum of skin tones, including those that are often underrepresented in the beauty industry. The foundations are available in different finishes and formulas to suit various skin types.
Lipsticks: UOMA Beauty offers a vibrant and extensive collection of lipsticks. From bold and daring shades to everyday neutrals, their lip products come in various finishes, such as matte, satin, and glossy. The lipsticks are known for their rich pigmentation and comfortable wear.
Eyeshadows: UOMA Beauty's eyeshadow palettes are known for their high-quality formulations and color payoff. They offer a range of palettes with a mix of vibrant shades and versatile neutrals, allowing for endless creativity in eye makeup looks.
Highlighters: UOMA Beauty offers a selection of illuminating highlighters to help achieve a radiant glow. Their highlighters come in different shades and finishes, including powder and liquid formulas. These products are designed to enhance the natural luminosity of the skin.
Complexion and Skincare: UOMA Beauty also offers complexion-enhancing products like primers, concealers, and powders.
Brushes and Tools: UOMA Beauty provides a range of brushes and tools to assist with makeup application. These include brushes for foundation, blush, eyeshadow, and more, as well as sponges and other tools for seamless blending.
UOMA Beauty Quality
UOMA Beauty is known for its commitment to high-quality products. The brand places great importance on creating cosmetics that deliver exceptional performance, pigmentation, and longevity.
UOMA Beauty's lipsticks are highly regarded for their rich color payoff and smooth application. Whether it's a matte, satin, or glossy finish, their lip products are designed to deliver vibrant and long-lasting results.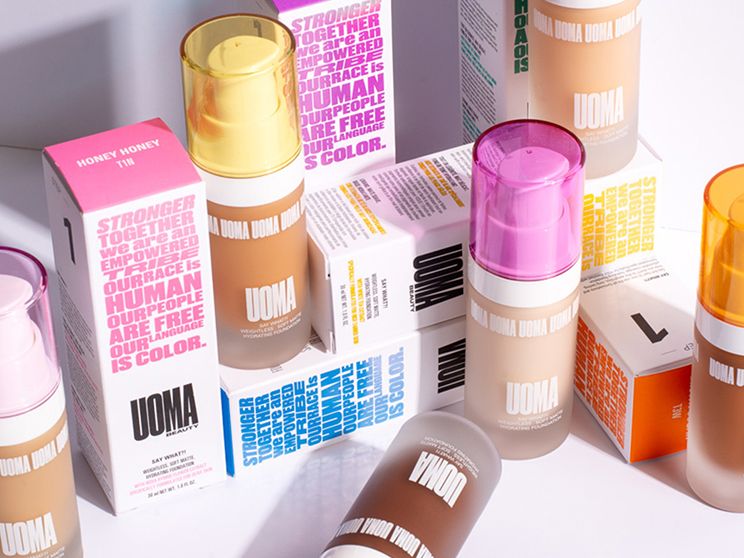 UOMA Beauty Customer Services
Contact Channels: UOMA Beauty offers multiple channels for customers to reach out for support. These typically include email, a contact form on their website, and sometimes social media platforms. Customers can use these channels to ask questions, seek product recommendations, or address any issues they may encounter.
Product Information and Guides: UOMA Beauty provides detailed product information on their website, including descriptions, ingredients, and usage instructions. They often offer guides and tutorials to help customers make the most of their products and achieve desired looks.
Social Media Engagement: UOMA Beauty often engages with their customers through social media platforms. They may respond to comments, direct messages, and inquiries on platforms like Instagram or Twitter, providing personalized support and guidance.
UOMA Beauty Benefits, Advantages And Features
Inclusive Shade Range: UOMA Beauty is widely recognized for its inclusive shade range across various product categories. They prioritize catering to a diverse range of skin tones, including those that are often underrepresented in the beauty industry. This commitment to inclusivity allows customers to find products that match their unique complexion.
Empowering Self-Expression: UOMA Beauty embraces the concept of self-expression and encourages customers to embrace their individuality. Their bold and vibrant makeup offerings enable users to experiment with different looks and express themselves creatively.
High-Quality Formulations: UOMA Beauty is committed to creating products with high-quality formulations. Their cosmetics are known for their pigmentation, longevity, and blendability. Whether it's foundations, lipsticks, eyeshadows, or highlighters, UOMA Beauty strives to deliver exceptional performance and results.
Ethical and Clean Beauty: UOMA Beauty places importance on ethical practices and clean beauty. They prioritize using safe and clean ingredients, avoiding harmful chemicals, and promoting cruelty-free practices. This commitment resonates with customers who value ethical and sustainable beauty choices.
Social Impact: UOMA Beauty actively engages in social initiatives. Through their "Pull Up For Change" campaign, they advocate for increased representation and diversity within the beauty industry. By pushing for transparency and inclusivity, UOMA Beauty aims to drive positive change in the industry.
Beauty Education: UOMA Beauty goes beyond product offerings and strives to educate and empower customers. They provide beauty guides, tutorials, and tips to help customers make the most of their products and enhance their makeup skills.
Collaborations and Limited Editions: UOMA Beauty frequently collaborates with influencers, artists, and brands to create unique and limited-edition collections. These collaborations provide customers with exclusive and innovative products that reflect the brand's creative spirit.
Customer Engagement: UOMA Beauty values customer engagement and actively interacts with their community. They listen to customer feedback, respond to inquiries, and create a sense of inclusivity and connection through social media platforms and other channels.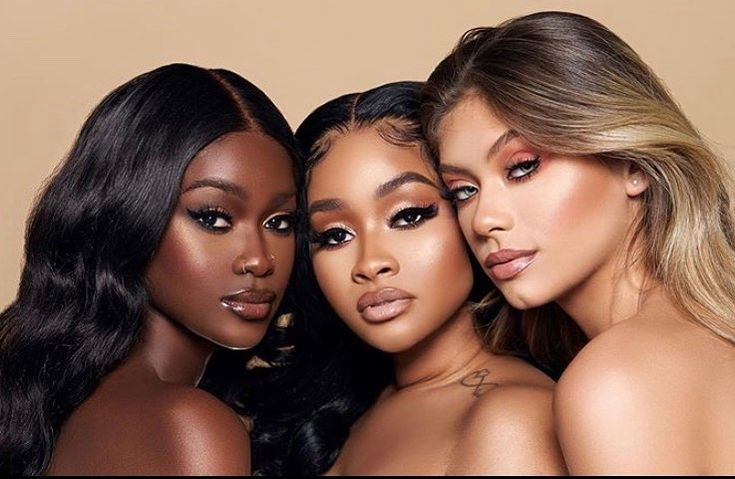 Experts Of UOMA
Wide range of inclusive shade options, catering to diverse skin tones.
High-quality and innovative product formulations, delivering effective results.
Cruelty-free and vegan-friendly brand, promoting ethical practices.
Uplifting and empowering brand messaging, fostering self-expression.
Collaborations with influential figures, creating buzz and excitement among consumers.
UOMA Beauty Conclusion
UOMA Beauty is a dynamic and inclusive cosmetics brand that has made significant strides in redefining beauty standards. With a strong commitment to inclusivity, UOMA Beauty offers a diverse shade range across their product lineup, catering to underrepresented skin tones. Their high-quality formulations, vibrant colors, and empowering message of self-expression make them a notable presence in the beauty industry. UOMA Beauty stands out not only for their exceptional product offerings but also for their dedication to driving social change. Through initiatives like "Pull Up For Change," they advocate for transparency, representation, and diversity within the industry. By prioritizing ethical practices and clean beauty, they appeal to customers who seek both effective and responsible beauty solutions.