In the vast landscape of the beauty industry, one brand stands out for its commitment to natural ingredients, inclusivity, and community empowerment – Shea Moisture. This revolutionary brand has captured the hearts of consumers worldwide with its range of haircare, skincare, and body products enriched with the goodness of shea butter. In this article, we will explore the fascinating journey of Shea Moisture, the science behind its products, and its unwavering dedication to making a positive impact on society and the environment.
Understanding Shea Moisture: The Brand and Its Mission
The Founding Story of Shea Moisture
The story of Shea Moisture begins in the early 1900s in Sierra Leone, where a young woman named Sofi Tucker started selling shea nuts and homemade shea butter. Her vision was to create natural remedies that would benefit the community and provide economic opportunities for women. Today, Shea Moisture continues to honor Sofi Tucker's legacy by staying true to its roots and supporting women entrepreneurs across the globe.
The Mission and Values of Shea Moisture
At the core of Shea Moisture's mission is the commitment to using natural and organic ingredients that are sustainably sourced. The brand takes pride in being cruelty-free and advocates for clean beauty practices. In addition to providing high-quality products, Shea Moisture actively promotes self-care, wellness, and the celebration of individual beauty.
Exploring Shea Butter: Nature's Emollient
The Origins of Shea Butter
Shea butter comes from the nuts of the shea tree, also known as the "karite tree." Indigenous to Africa, this tree has been revered for centuries for its nourishing and healing properties. The process of making shea butter involves manually extracting the nuts and transforming them into a rich and creamy emollient.
The Benefits of Shea Butter for Skin and Hair
Shea butter is a treasure trove of vitamins and fatty acids that deeply moisturize and condition both the skin and hair. Its anti-inflammatory and antioxidant properties make it effective in soothing irritation and promoting overall skin health. For hair, shea butter restores shine, reduces frizz, and supports hair growth.
Shea Moisture Product Range: A Holistic Approach
Shea Moisture takes a holistic approach to beauty, offering a wide range of products to cater to various needs.
Haircare Products
From shampoos and conditioners to hair masks and styling products, Shea Moisture's haircare line addresses diverse hair concerns, such as dryness, damage, and lack of volume. Their products are suitable for all hair types, including curly, straight, and coily hair.
Skincare Products
For skincare enthusiasts, Shea Moisture presents a delightful array of face masks, cleansers, and moisturizers that promote radiant and healthy skin. Whether you have sensitive, oily, or mature skin, there's a Shea Moisture skincare solution for you.
Bath and Body Products
Pamper yourself with luxurious bath and body products enriched with natural ingredients. Shea Moisture's body washes, lotions, and scrubs leave your skin feeling refreshed, hydrated, and delightfully fragrant.
Baby Care Products
Shea Moisture cares for the littlest members of your family with its gentle and nourishing baby care range. Made with love and natural goodness, these products ensure the well-being of your baby's delicate skin.
Men's Grooming Products
Shea Moisture recognizes the unique needs of men's skin and offers a specialized grooming line that keeps skin hydrated, beard conditioned, and shaving irritation at bay.
The Shea Moisture Community: Empowering and Inclusive
Commitment to Fair Trade and Sustainability
As a socially responsible brand, Shea Moisture is committed to fair trade practices, ensuring that the communities involved in sourcing its ingredients receive fair compensation. Additionally, the brand is dedicated to sustainable sourcing, reducing its environmental impact.
Supporting Community Commerce
It actively supports community commerce initiatives, particularly those led by women. By partnering with women-led cooperatives and businesses, Shea Moisture creates a positive socio-economic impact in various regions. This not only empowers women financially but also strengthens their roles as leaders and decision-makers within their communities.
Embracing Diversity and Inclusion
Shea Moisture celebrates diversity in all its forms. The brand recognizes that beauty comes in different shades, shapes, and sizes. With an extensive range of products catering to diverse hair and skin types, Shea Moisture ensures that everyone can find something that complements their unique beauty.
Embracing a Natural Lifestyle: Shea Moisture's Advocacy
Promoting Clean Beauty
Shea Moisture advocates for clean beauty by prioritizing natural and organic ingredients. They have set high standards for their formulations, excluding harmful chemicals commonly found in conventional beauty products. This commitment to clean beauty ensures that customers can trust the products they use on their bodies.
Encouraging Self-Care and Wellness
Beyond just offering beauty products, Shea Moisture encourages self-care and wellness as part of daily routines. They believe that taking time for oneself is essential for mental and emotional well-being. Their products are designed to make self-care rituals enjoyable and effective.
Empowering Women Globally
Shea Moisture's dedication to empowering women goes beyond supporting entrepreneurs. Through various initiatives and campaigns, the brand advocates for women's rights, education, and access to resources. Shea Moisture believes that when women are empowered, communities thrive.
The Science Behind Shea Moisture: Ingredients and Formulations
Natural and Organic Ingredients
Shea Moisture carefully selects natural and organic ingredients for their products, harnessing the power of nature to promote healthy skin and hair. From shea butter and coconut oil to argan oil and aloe vera, each ingredient serves a specific purpose and is chosen for its unique benefits.
Cruelty-Free and Ethical Practices
As a cruelty-free brand, Shea Moisture does not test its products on animals, making them a favorite among ethical consumers. This commitment aligns with the brand's values of compassion and responsibility.
Innovation and Research
Shea Moisture combines traditional wisdom with modern science to create effective formulations. The brand invests in research and development to continuously improve its products and stay ahead in the ever-evolving beauty industry.
Reviews and Testimonials: Real Stories, Real Results
Customer Reviews
Shea Moisture's products have garnered a loyal following of satisfied customers worldwide. Positive reviews often highlight the noticeable improvements in skin and hair health after using Shea Moisture's products regularly.
Influencer Recommendations
Influencers and beauty enthusiasts frequently endorse Shea Moisture's products, sharing their personal experiences and results. These testimonials serve as a testament to the brand's effectiveness and reliability.
Shea Moisture's Impact on the Beauty Industry
Pioneering the Natural Beauty Movement
Shea Moisture's success has played a pivotal role in sparking the natural beauty movement. The brand's commitment to clean and natural ingredients has inspired other companies to reevaluate their own product formulations.
Inspiring Competitors and Consumers Alike
As consumers become more conscious about their beauty choices, Shea Moisture's success has encouraged other brands to prioritize sustainability, inclusivity, and ethical practices. This shift towards responsible beauty benefits not only consumers but also the planet.
The Future of Shea Moisture: A Global Vision
Expanding Reach and Accessibility
Shea Moisture's vision extends beyond borders. The brand aims to reach more communities globally, offering them access to high-quality and natural beauty products. By doing so, they hope to positively impact even more lives.
Innovating for Tomorrow
With a strong focus on research and development, Shea Moisture continues to innovate and create new products that cater to evolving consumer needs. They are committed to staying at the forefront of the beauty industry and setting new standards for clean and effective beauty solutions.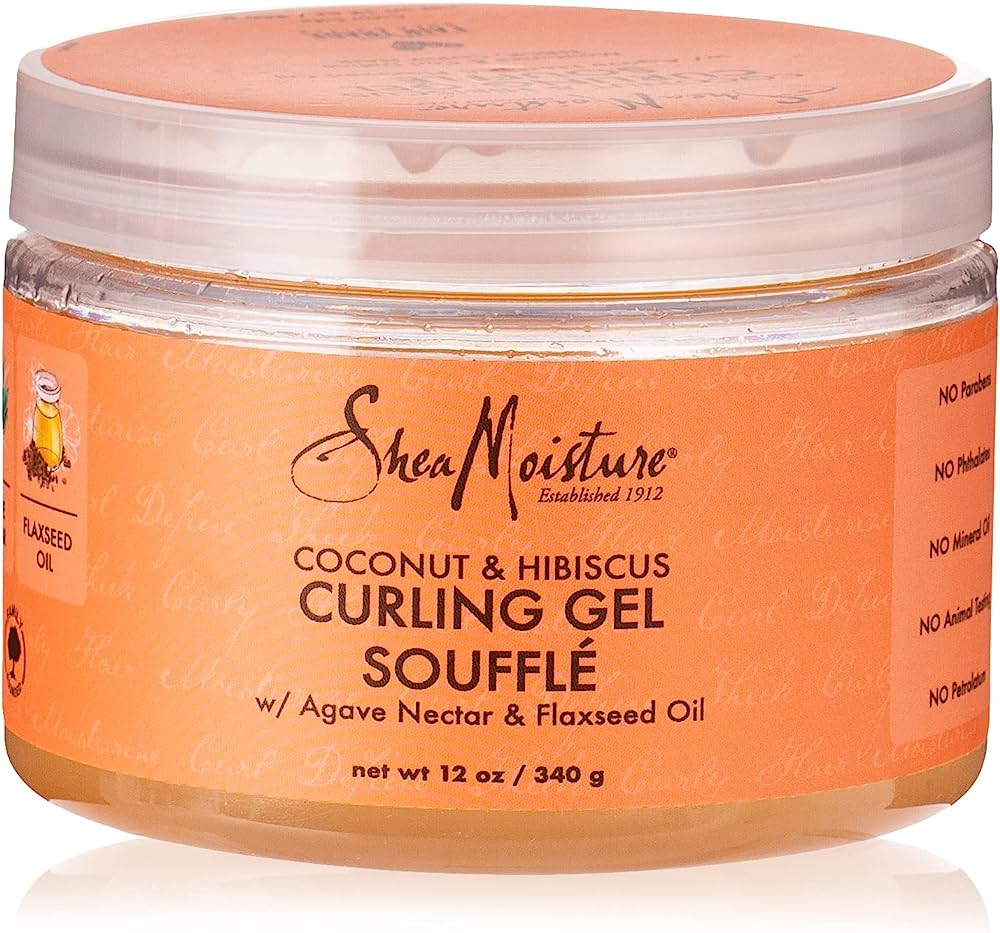 Conclusion
In conclusion, Shea Moisture has emerged as a trailblazing brand in the beauty industry, redefining standards and advocating for clean, sustainable, and inclusive beauty. From its humble beginnings rooted in community commerce to its global impact, Shea Moisture has proven that beauty can be a force for positive change. By choosing Shea Moisture, consumers not only enhance their natural beauty but also contribute to a more sustainable and equitable world.