Introduction: Embracing Your Natural Curls
In a world where trends come and go, one thing remains timeless – the beauty of natural curls. For individuals with curly hair, achieving the perfect hairstyle can be a challenge, but Ouidad is here to change that. With a passion for curls and a commitment to innovation, Ouidad offers a range of products designed to enhance and celebrate your natural curls. In this article, we'll explore the history of Ouidad, the benefits of their products, and how you can unlock the full potential of your beautiful curls.
1. The Ouidad Story: A Journey of Curly Hair
1.1 The Vision of Ouidad
Ouidad, often referred to as the "Queen of Curl," is the brainchild of Ouidad herself, a professional hairstylist with a unique understanding of curly hair. Her vision was simple yet powerful – to create a product line specifically tailored to address the needs of curly-haired individuals. With her expertise and dedication, Ouidad set out to revolutionize the haircare industry for curly hair.
1.2 A Legacy of Curls
Founded over three decades ago, Ouidad's mission was to empower individuals to embrace their natural curls with confidence. As a pioneer in the industry, Ouidad has been at the forefront of curly hair care, providing innovative solutions and exceptional products that have transformed the lives of countless people with curly hair.
2. The Science of Curls: Understanding Your Hair
2.1 What Makes Curly Hair Unique?
Curly hair has a distinct structure that sets it apart from straight hair. The shape of the hair follicle and the level of disulfide bonds contribute to the curl pattern. Understanding the science behind curly hair is essential to caring for and enhancing its beauty.
2.2 The Role of Ouidad Products
Ouidad's products are carefully formulated using advanced research and ingredients that cater specifically to curly hair needs. From nourishing shampoos and conditioners to styling gels and creams, each product is designed to provide maximum moisture, definition, and frizz control.
3. The Ouidad Experience: Unlocking Your Curls' Potential
3.1 Discovering Your Curl Type
Ouidad's unique "Curl Typing System" helps you identify your curl pattern, allowing you to select the most suitable products for your hair type. Whether you have loose waves or tight corkscrews, Ouidad has you covered.
3.2 A Curly Hair Routine
Establishing a consistent hair care routine is essential for maintaining healthy, beautiful curls. We'll explore a step-by-step guide to caring for your curls, from cleansing to styling, all with the help of Ouidad's specialized products.
3.3 Styling Tips for Perfect Curls
Learn the art of styling your curls effortlessly. Ouidad's styling products are designed to enhance your natural curl pattern, giving you a stunning look that lasts all day.
4. Real Stories, Real Curls: Testimonials from Ouidad Customers
4.1 The Curly Hair Transformation
Discover how Ouidad has impacted the lives of individuals with curly hair. Hear real stories of transformation and renewed confidence after using Ouidad's products.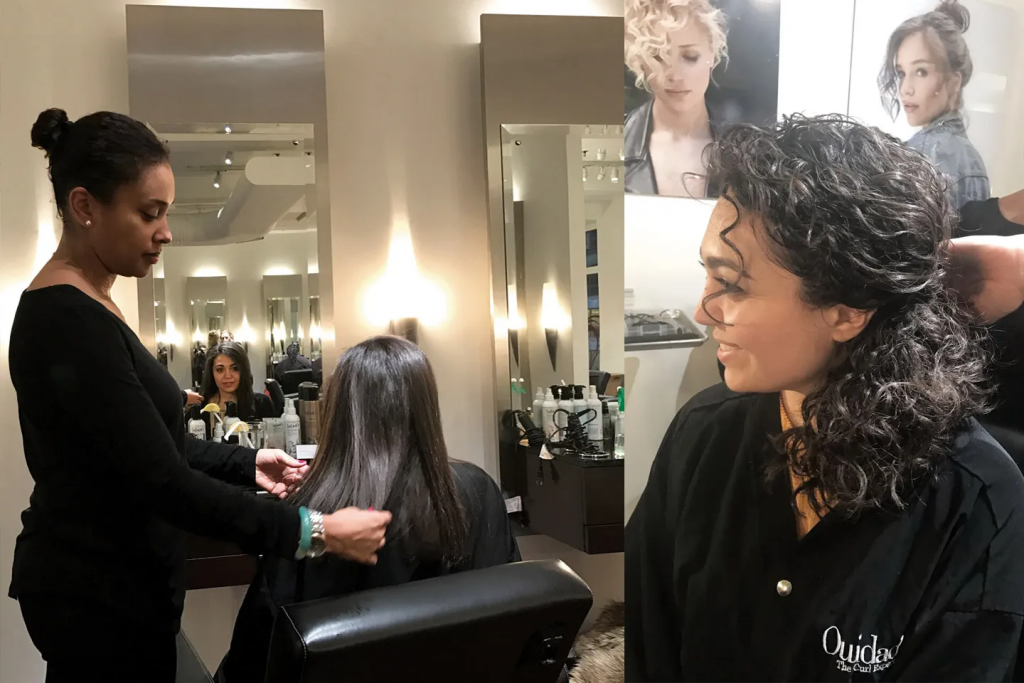 Conclusion: Embrace Your Beautiful Curls with Ouidad
Your curly hair is unique and deserves specialized care. With Ouidad's innovative products and dedication to enhancing natural curls, you can unlock the full potential of your beautiful hair. Embrace your curls, be proud of your natural beauty, and let Ouidad be your partner on this journey to healthier, more vibrant hair.