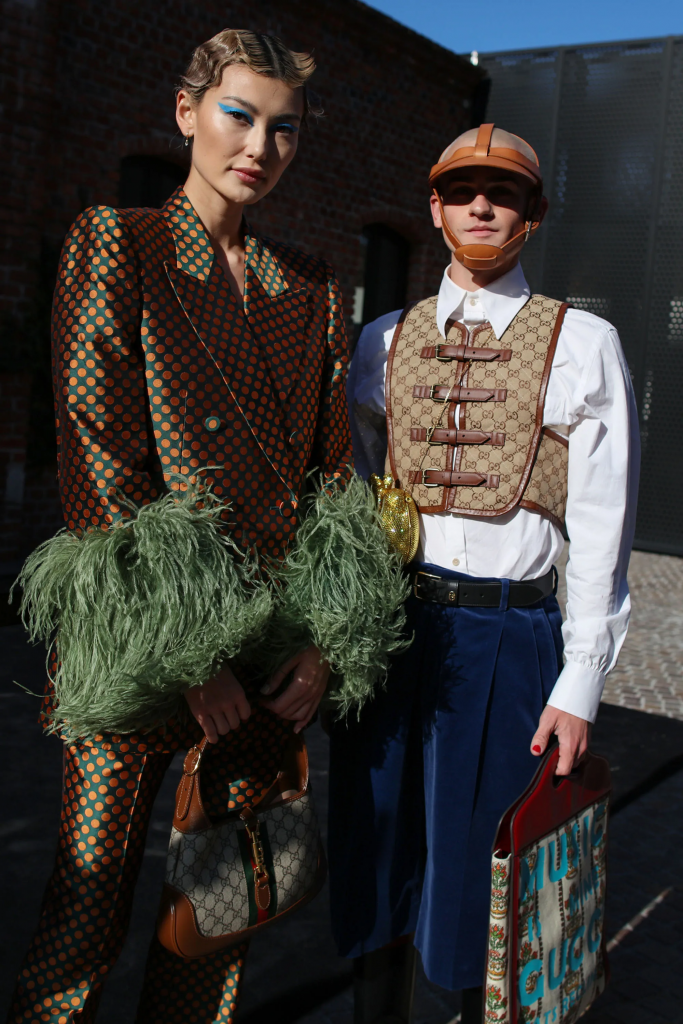 Embracing Excellence in the Luxury Industry
In the realm of high-end fashion and luxury goods, few names resonate as strongly as Kering. With its rich heritage and unrivaled expertise, Kering has solidified its position as a global leader in the luxury industry. In this article, we delve into the captivating world of Kering, exploring its exceptional brands, commitment to sustainability, and its unwavering dedication to craftsmanship and innovation.
The Artistry of Brands: A Showcase of Elegance and Distinction
Kering boasts an impressive portfolio of prestigious brands, each embodying its unique style and craftsmanship. From iconic fashion houses to renowned jewelry maisons, Kering's brand portfolio is a testament to its discerning taste and commitment to luxury.
Gucci: A Timeless Icon of Italian Luxury
Gucci, one of Kering's most celebrated brands, has consistently set the bar high for Italian luxury. Known for its distinctive designs, impeccable quality, and meticulous attention to detail, Gucci has captured the hearts of fashion enthusiasts around the world. With Alessandro Michele at the creative helm, the brand continues to push boundaries, blending tradition with innovation to create pieces that are both timeless and contemporary.
Saint Laurent: Defining the Essence of Parisian Chic
Saint Laurent, synonymous with Parisian elegance and sophistication, epitomizes the spirit of French fashion. Founded by Yves Saint Laurent in 1961, the brand revolutionized women's fashion with its iconic Le Smoking tuxedo suit. Today, under the creative direction of Anthony Vaccarello, Saint Laurent continues to redefine modern luxury, offering a range of ready-to-wear clothing, accessories, and fragrances that exude an effortless sense of style.
Bottega Veneta: The Epitome of Understated Luxury
Bottega Veneta, renowned for its exceptional craftsmanship and discreet luxury, has become a symbol of refined elegance. With its signature Intrecciato technique, which involves weaving leather strips together, Bottega Veneta creates timeless pieces that exude sophistication and understated glamour. The brand's commitment to artisanal craftsmanship and attention to detail has made it a favorite among discerning individuals seeking refined, yet understated, luxury.
Balenciaga: Where Fashion Meets Avant-Garde
Balenciaga, known for its avant-garde approach to fashion, has consistently pushed boundaries and challenged conventions. With Demna Gvasalia as the creative director, the brand has embraced a bold and experimental aesthetic, redefining contemporary fashion. Balenciaga's distinctive silhouettes, unexpected fabric combinations, and innovative designs have cemented its status as a trailblazer in the industry.
Sustainability: Forging a Path towards a Greener Future
Beyond its commitment to luxury and innovation, Kering has emerged as a trailblazer in sustainability within the fashion industry. Recognizing the pressing need for change, Kering has implemented a comprehensive strategy to reduce its environmental footprint and promote ethical practices throughout its supply chain.
Environmental Stewardship: Preserving Our Planet
Kering acknowledges the environmental challenges facing the world today and strives to minimize its impact on the planet. The company has set ambitious targets, such as reducing greenhouse gas emissions, conserving water resources, and optimizing waste management. By embracing renewable energy sources, promoting circular economy principles, and integrating sustainable materials into its products, Kering sets an example for the industry as a whole.
Empowering People: Respecting Human Rights
Kering believes that respect for human rights is a fundamental aspect of sustainable development. The company actively works towards ensuring fair and safe working conditions throughout its supply chain. By collaborating with its partners and implementing robust social compliance programs, Kering aims to empower workers, support gender equality, and eradicate forced labor and child labor.
Circular Economy: Fostering Innovation and Responsibility
Kering recognizes the importance of transitioning from a linear economy to a circular one. Through its initiatives, such as the Fashion Pact and the Kering Materials Innovation Lab, the company promotes research and development of sustainable materials and innovative production methods. By fostering collaboration and sharing best practices, Kering aims to drive systemic change and encourage the adoption of circular economy principles across the industry.
Unveiling a World of Luxury and Sustainability
In a world where luxury and sustainability are often seen as opposing forces, Kering stands out as a beacon of hope and innovation. With its unrivaled craftsmanship, iconic brands, and unwavering commitment to sustainability, Kering paves the way for a future where style and responsibility coexist harmoniously.
From Gucci's timeless elegance to Balenciaga's avant-garde creations, Kering's portfolio of brands captivates and inspires. By embracing sustainability as a core value, Kering leads by example, proving that the luxury industry can redefine its practices and contribute positively to the world.
As we continue to witness the evolution of the luxury industry, Kering remains at the forefront, reimagining the boundaries of luxury and shaping a future where conscious consumption and uncompromising style go hand in hand.
In Conclusion
Kering's legacy as a global leader in the luxury industry is a testament to its unwavering dedication to excellence, innovation, and sustainability. Through its exceptional brands, Kering continues to redefine the landscape of luxury fashion, setting new standards for craftsmanship and style.
In a world where consumers increasingly seek meaning and purpose in their purchases, Kering's commitment to sustainability resonates deeply. By prioritizing environmental stewardship, promoting human rights, and fostering a circular economy, Kering positions itself as a pioneer in responsible luxury.
As we embark on a new era of conscious consumption, Kering's vision and unwavering commitment to excellence will undoubtedly shape the future of the luxury industry. With each impeccably crafted piece and each sustainable initiative, Kering invites us to embrace a world where luxury and sustainability coexist, proving that true elegance knows no compromise.