Under Armour, a renowned sports apparel brand, has earned a reputation for producing high-performance athletic wear, shoes, and accessories that empower athletes to perform at their best. Founded in the United States, Under Armour has revolutionized the sports apparel industry with its innovative designs and commitment to delivering game-changing products. In this article, we will explore the success story of Under Armour, its impact on the athletic community, and how it continues to inspire athletes worldwide.
1. Pioneering Performance Apparel
Under Armour's journey began in 1996 when Kevin Plank, a former college football player, set out to create performance-enhancing apparel. He noticed the need for moisture-wicking fabric that could keep athletes dry and comfortable during intense workouts. The result was a breakthrough fabric technology known as "HeatGear," which quickly gained popularity among athletes.
2. High-Performance Athletic Gear
Under Armour's commitment to innovation extends across its entire product range. From compression shirts and moisture-wicking shorts to supportive sports bras and lightweight shoes, the brand's products are designed to optimize performance and provide maximum comfort during workouts and sports activities.
3. Empowering Athletes of All Levels
While Under Armour is endorsed by professional athletes, including basketball superstar Stephen Curry and Olympic swimmer Michael Phelps, its mission goes beyond elite endorsements. The brand aims to empower athletes of all levels, from beginners to seasoned professionals, with high-quality gear that helps them pursue their fitness goals.
4. Fusion of Style and Functionality
Under Armour has successfully merged style with functionality, creating sports apparel that not only performs well but also looks good. The brand's trendy designs and bold color schemes appeal to athletes and fitness enthusiasts who seek fashionable activewear that reflects their personal style.
5. Commitment to Innovation
Under Armour's dedication to innovation is evident in its continuous pursuit of new technologies and materials. The brand invests in research and development to bring cutting-edge products to the market, ensuring that athletes have access to the latest advancements in sportswear.
6. Inclusivity and Diversity
Under Armour's advertising campaigns celebrate athletes from diverse backgrounds and sports, promoting a message of inclusivity and diversity. The brand recognizes that athletes come in all shapes, sizes, and skill levels, and its products cater to a broad range of athletes with varying needs.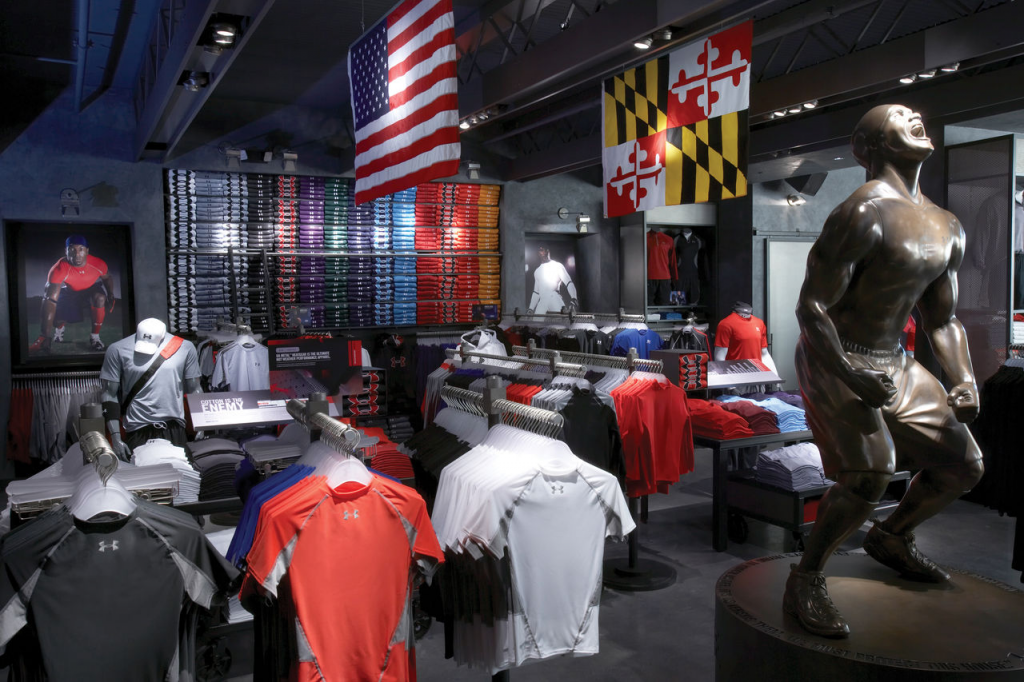 Conclusion
Under Armour's commitment to performance, innovation, and empowering athletes has propelled it to the forefront of the sports apparel industry. With its game-changing products, the brand has transformed the way athletes approach their workouts and competitions. Under Armour's fusion of style and functionality, combined with its inclusive approach to sports, continues to inspire and motivate athletes of all levels to push their boundaries and achieve greatness in their athletic pursuits.