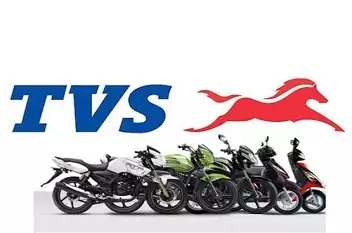 TVS Motor is the epitome of excellence when it comes to the world of two-wheelers in India. With a wide range of bikes, scooters, and motorcycles, TVS has firmly established itself as one of the largest and most prestigious two-wheeler companies globally. As a true pioneer, the company continues to push the boundaries of innovation, offering an exciting array of products that cater to the diverse needs of its customers. This article delves into the incredible journey of TVS Motor, its top-notch offerings, and the driving force behind its unwavering success.
Unveiling TVS Motor Company
At the heart of TVS Motor's triumph lies its commitment to delivering top-quality vehicles that combine style, performance, and reliability. Founded in India, the company has steadily expanded its presence to become a global player in the two-wheeler industry. With a strong focus on research and development, TVS has consistently churned out groundbreaking models that have redefined the standards of the automotive world.
The Marvelous Lineup of TVS Two-Wheelers
1. Apache Bikes: Racing-Inspired Performance
TVS Apache series has been a trailblazer in the Indian biking landscape. Boasting a racing-inspired design and cutting-edge technology, Apache bikes have garnered a massive fan following among adrenaline enthusiasts and speedsters alike. With various models like Apache RTR 160, Apache RTR 180, Apache RTR 200 4V, and Apache RR 310, TVS ensures there's an Apache for every passionate rider.
2. Commuter Motorcycles: Efficiency Redefined
For the daily commuters and those seeking fuel efficiency without compromising on performance, TVS offers a stellar lineup of commuter motorcycles. Models like TVS Radeon, Star City+, and Victor come equipped with advanced features, making everyday rides smooth, economical, and enjoyable.
3. Scooters: A Perfect Blend of Convenience and Style
TVS Motor's scooter range is equally captivating, designed to provide a comfortable and stylish ride through city streets. Scooters like Jupiter, NTorq 125, and Scooty Zest 110 have become synonymous with comfort, practicality, and a touch of elegance, making them the preferred choice of urban riders.
4. Mopeds: Simplified Riding Experience
Recognizing the need for a compact and straightforward mode of transportation, TVS offers mopeds like XL100. These lightweight and easy-to-handle vehicles cater to the needs of both urban and rural users, providing convenience and utility in one neat package.
Unmatched Innovation and Technology
What sets TVS Motor apart from its competitors is its relentless pursuit of innovation. The company consistently invests in cutting-edge technology and research to elevate the riding experience to new heights. From engine efficiency to safety features, TVS leaves no stone unturned to provide top-notch products to its loyal customers.
Safety – A Paramount Concern
TVS Motor has always placed safety as a top priority. The incorporation of advanced safety features across its product range showcases the brand's commitment to ensuring the well-being of riders. With features like ABS (Anti-lock Braking System) and SBS (Sync Brake System), TVS bikes and scooters offer enhanced control and stability, minimizing the risk of accidents.
Embracing Sustainability
In a world increasingly conscious of environmental impact, TVS Motor is dedicated to sustainability. The brand actively develops eco-friendly technologies and practices, such as the introduction of electric and hybrid vehicles. By promoting green mobility solutions, TVS leads the charge towards a greener and more sustainable future.
Revving Ahead with Global Presence
TVS Motor's commitment to excellence has earned it a formidable presence not only in India but also in international markets. The company exports its vehicles to over 60 countries, showcasing the widespread global demand for TVS products.
Customer-Centric Approach
TVS Motor's success story wouldn't be complete without highlighting its customer-centric approach. The brand listens to its customers' needs and desires, continuously refining and improving its offerings based on valuable feedback. This customer-driven philosophy has helped TVS build long-lasting relationships with its clientele.
A Glorious Legacy
With a heritage spanning over several decades, TVS Motor has amassed a glorious legacy. From humble beginnings to becoming a powerhouse in the two-wheeler industry, the company's journey is a testament to its unwavering commitment to excellence and innovation.
Conclusion
TVS Motor's incredible journey from a local player to a global force is nothing short of awe-inspiring. With a diverse range of bikes, scooters, and motorcycles that cater to every segment of riders, TVS continues to dominate the Indian market and beyond. Through a potent blend of innovation, technology, and customer focus, TVS Motor sets a benchmark for others to follow. As the brand continues to revolutionize the two-wheeler landscape, one thing is clear – TVS Motor is here to stay, and its roar will resonate for generations to come.