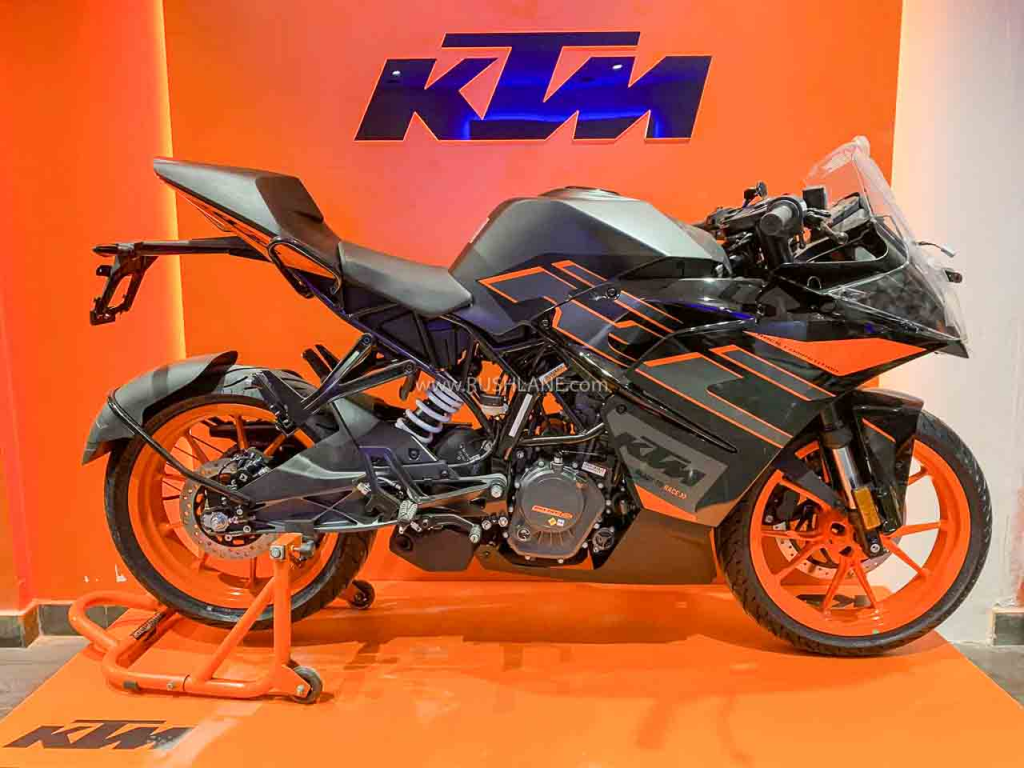 If you're a motorcycle enthusiast in India, chances are you've heard of KTM. The brand, known for its high-performance bikes and adrenaline-pumping adventures, has a philosophy deeply embedded in its DNA – "Ready to Race." KTM is not just a brand; it's a way of life for those who seek the thrill of speed, power, and the spirit of competition.
Unveiling the Essence of KTM
KTM, short for Kronreif Trunkenpolz Mattighofen, was founded in 1934 in Austria. However, it wasn't until the 1950s that they began manufacturing motorcycles. Over the years, the brand has established itself as a formidable force in the world of motorsports. With numerous championship titles under their belt, KTM has proved its mettle on both the off-road and on-road circuits.
The Philosophy – Ready to Race
"Ready to Race" is not just a tagline for KTM; it's a way of life. The brand's commitment to performance, innovation, and pushing the boundaries sets it apart from its competitors. Every KTM motorcycle is built with meticulous attention to detail, with the aim of providing riders the ultimate racing experience on the streets.
Exploring the KTM Range in India
In recent years, KTM has taken the Indian motorcycling market by storm. The brand's collaboration with Bajaj Auto has paved the way for manufacturing and distributing KTM motorcycles in India. As a result, Indian riders now have access to a wide range of KTM motorcycles that cater to various preferences and riding styles.
1. KTM Duke Series: The Street Dominators
The KTM Duke series is a remarkable blend of performance, style, and agility. These street motorcycles have carved a niche for themselves in the Indian market, attracting a young and dynamic audience. The Duke range features:
a) KTM 125 Duke:
The entry-level Duke offers a perfect entry point into the world of KTM. It boasts a peppy 125cc engine that delivers a thrilling riding experience while remaining accessible to riders with lower displacement preferences.
b) KTM 200 Duke:
Stepping up the ladder, the 200 Duke packs more punch with its 200cc engine. It strikes a balance between power and ease of handling, making it an ideal choice for urban commuting and occasional highway runs.
c) KTM 390 Duke:
At the pinnacle of the Duke series sits the mighty 390 Duke. Equipped with a potent 373cc engine, it delivers hair-raising performance and precise handling. The 390 Duke is a favorite among adrenaline junkies and enthusiasts who crave power and agility.
2. KTM RC Series: Racing DNA Unleashed
For those with a racing spirit coursing through their veins, the KTM RC series offers track-focused machines that deliver uncompromised performance. These sportbikes not only look stunning but also deliver raw power and precision on the race track.
a) KTM RC 125:
The RC 125 is an entry-level supersport bike designed to introduce riders to the thrills of track riding. It boasts a sporty design, making it an instant head-turner, and its 125cc engine offers the right balance of power and control for budding racers.
b) KTM RC 200:
As we move up the ladder, the RC 200 takes the excitement a notch higher. It features a 200cc engine that churns out impressive power figures, making it a formidable force on the racetrack and a joy on the streets.
c) KTM RC 390:
At the pinnacle of the RC series is the track-focused beast – the RC 390. With its aggressive design and a roaring 373cc engine, it's engineered to dominate the race track and leave spectators in awe.
3. KTM Adventure Series: Conquer the Unknown
For the adventure seekers and off-road enthusiasts, KTM offers a range of adventure motorcycles that can take on any terrain with ease. Whether you're exploring rugged mountains or traversing long highways, the KTM Adventure series has got you covered.
a) KTM 250 Adventure:
The 250 Adventure strikes the perfect balance between lightweight maneuverability and off-road capability. It comes with a 248.8cc engine, making it an excellent companion for both daily commutes and weekend getaways.
b) KTM 390 Adventure:
Taking things up a notch, the 390 Adventure is designed for riders who crave long-distance journeys and adrenaline-fueled off-road escapades. With a 373cc engine and advanced features, it ensures a comfortable and thrilling ride in any terrain.
c) KTM 790 Adventure:
For the seasoned adventurers looking to conquer new horizons, the 790 Adventure is the ultimate machine. With a powerful 799cc engine and advanced off-road technology, it opens doors to unexplored possibilities.
KTM – Embracing the Future
KTM's commitment to innovation and sustainable mobility is evident in its foray into electric motorcycles. The brand has already showcased its E-Ride series, a lineup of electric bikes that promise a cleaner and greener future for the world of motorcycling.
In Conclusion
KTM's mantra of "Ready to Race" is more than just words; it's a testament to their dedication to engineering excellence and the pursuit of adventure. Whether you're a thrill-seeker, a racing enthusiast, or an adventurer at heart, KTM has a motorcycle that aligns perfectly with your spirit.
So, gear up, unleash your racing instincts, and embark on an unforgettable journey with KTM – the embodiment of speed, power, and the relentless pursuit of excellence. Ride on, and let the world feel your presence on the starting grid!