Introduction
H&M, short for Hennes & Mauritz AB, is a global fashion retailer known for its trendy and affordable clothing collections. With a strong presence in India, H&M has become a go-to brand for fashion enthusiasts seeking the latest styles without breaking the bank. In this article, we will explore the impact of H&M in India, its commitment to sustainability, and how it continues to redefine the fashion industry with its unique approach.
1. H&M's Fashion-forward Offerings
H&M has captured the hearts of Indian fashion lovers with its extensive range of clothing and accessories for men, women, and children. Whether it's chic apparel for a night out, casual wear for everyday comfort, or stylish activewear, H&M caters to diverse fashion tastes and preferences. The brand's ability to stay on top of the latest trends and deliver runway-inspired looks at affordable prices has made it a favorite among Indian shoppers.
2. Affordable Style for All
One of the defining features of H&M is its commitment to offering fashionable clothing at affordable prices. This approach allows a broader audience in India to access and enjoy the latest fashion trends without compromising on quality or style. H&M's regular sales, discounts, and special offers make fashion accessible to everyone, regardless of their budget.
3. Embracing Sustainability and Conscious Fashion
Beyond its trendy offerings, H&M has taken significant strides towards sustainability and conscious fashion. The brand has implemented several initiatives, including its "Conscious Collection," which features clothing made from eco-friendly and sustainable materials. By promoting recycling and offering garment recycling services in its stores, H&M encourages customers to join the sustainable fashion movement.
4. Collaborations with Fashion Icons
H&M has gained worldwide acclaim for its collaborations with esteemed fashion designers and icons. From Karl Lagerfeld to Stella McCartney, these collaborations have brought high-end fashion to the masses, allowing Indian consumers to experience exclusive collections from renowned designers at H&M's affordable price points.
5. Inclusive and Diverse Fashion
H&M has been at the forefront of promoting inclusivity and diversity in the fashion industry. The brand's advertising campaigns and runway shows feature models of various ethnicities, body shapes, and sizes. By embracing diversity, H&M sends a positive message that fashion is for everyone, irrespective of their appearance or background.
6. Online Shopping Convenience
In addition to its physical stores, H&M offers online shopping, providing customers with the convenience of browsing and purchasing their favorite fashion items from the comfort of their homes. With user-friendly interfaces and efficient delivery services, H&M's online platform has further expanded its reach and popularity in India.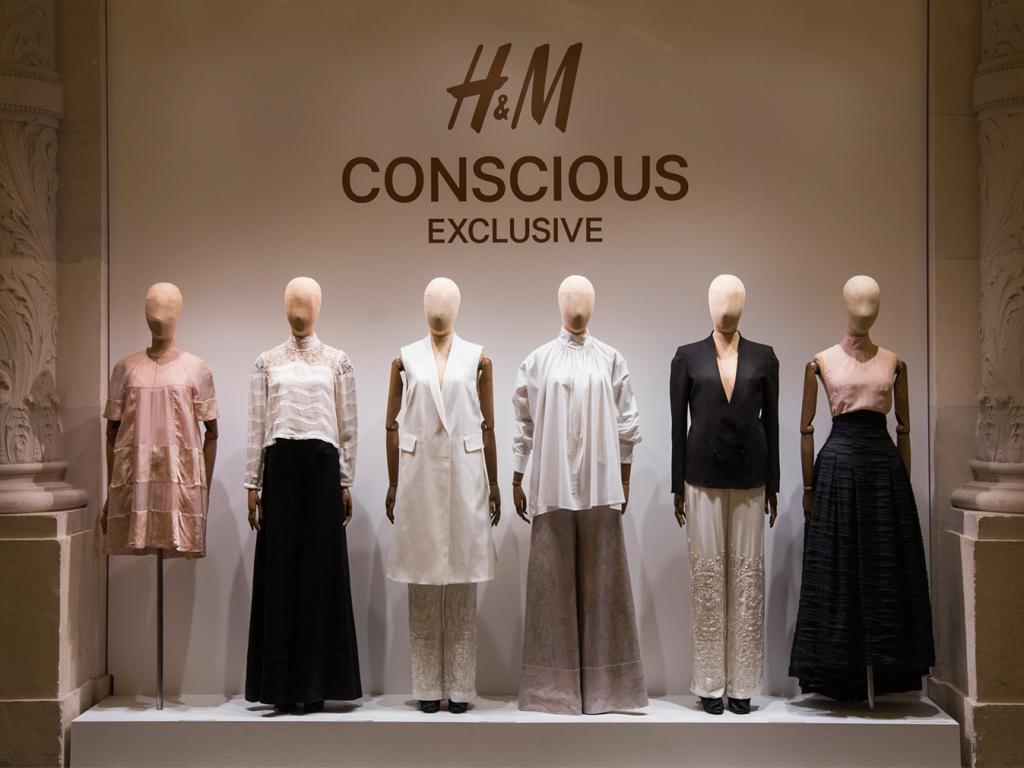 Conclusion
H&M has become a fashion powerhouse in India, offering style, affordability, and sustainability under one roof. With its commitment to conscious fashion, inclusivity, and collaborations with fashion icons, H&M continues to reshape the Indian fashion landscape. As the brand evolves and adapts to changing consumer preferences, it remains dedicated to making fashion accessible to all while promoting a greener and more sustainable fashion future.