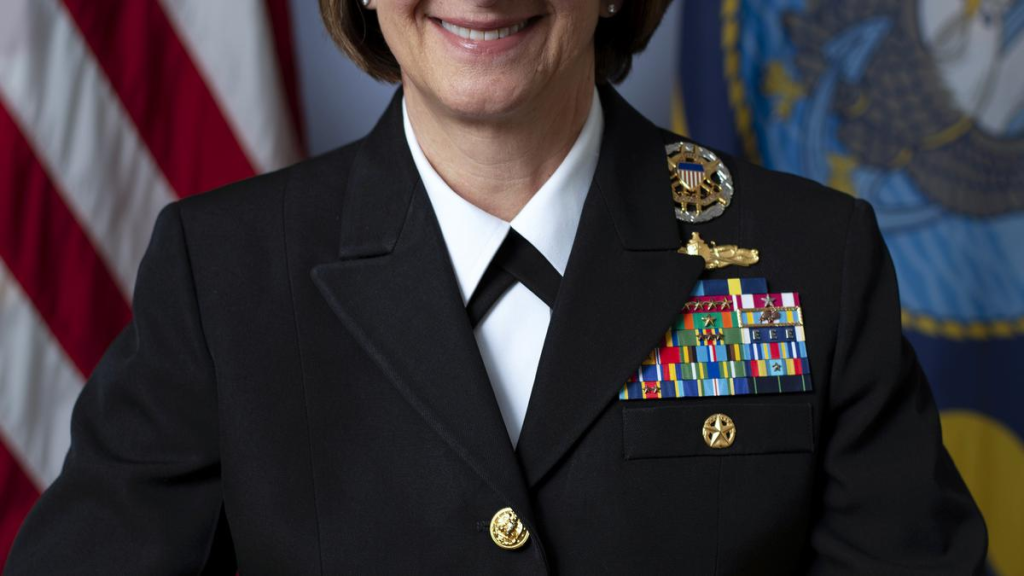 In a groundbreaking move, President Joe Biden has nominated Admiral Lisa Franchetti to become the first woman to lead the U.S. Navy. If confirmed, Admiral Franchetti will break a significant gender barrier in the U.S. military by assuming command of the Navy and becoming a member of the prestigious Joint Chiefs of Staff.
The nomination of Admiral Franchetti comes as a surprise, as many Pentagon officials had anticipated that Admiral Samuel Paparo, who currently leads the Navy in the Pacific and possesses extensive experience in handling the challenges posed by China, would be the chosen candidate.
President Biden's decision marks a historic moment in the U.S. military's efforts to promote diversity and inclusivity. Admiral Franchetti's nomination represents a milestone for women in the armed forces, showcasing their capabilities and leadership potential in the highest echelons of the military hierarchy.
Admiral Franchetti's illustrious career and accomplishments have earned her the respect and admiration of her peers. Her dedication, expertise, and commitment to service have undoubtedly contributed to her selection for this esteemed position.
Assuming command of the U.S. Navy would carry significant responsibilities, and if confirmed, Admiral Franchetti's leadership will play a vital role in shaping the Navy's strategies and future endeavors. Moreover, her inclusion in the Joint Chiefs of Staff would lend a diverse and inclusive perspective to high-level decision-making processes.
As the nomination moves through the confirmation process, the nation will closely observe the progress of this historic moment. The U.S. military has long recognized the invaluable contributions of women in its ranks, and Admiral Franchetti's potential confirmation would further highlight the continued efforts to ensure equal opportunities for all.
With her expertise and vision, Admiral Lisa Franchetti's nomination reflects the commitment of the Biden administration to uphold the principles of diversity, equality, and excellence within the U.S. military. Her potential appointment to lead the Navy stands as a testament to the progress the nation has made in breaking gender barriers and promoting the advancement of women in leadership roles across all sectors.