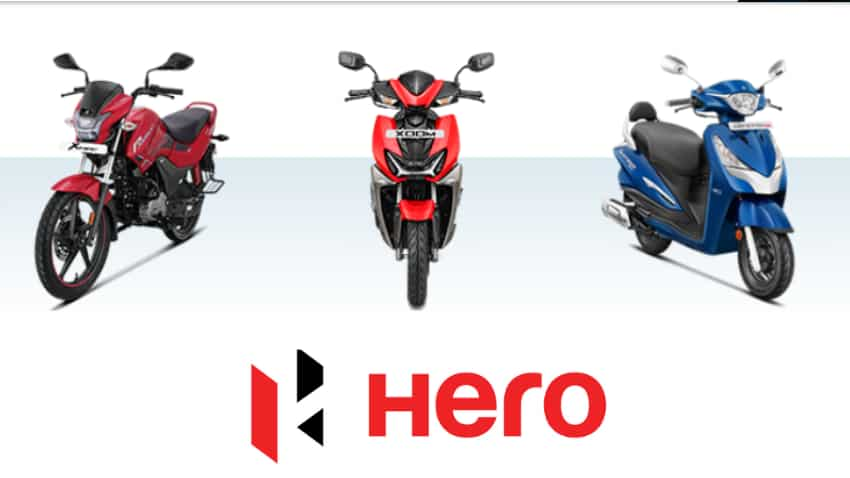 In the fast-paced world of two-wheelers, one name stands out as a beacon of excellence – Hero MotoCorp. As India's leading two-wheeler manufacturer, Hero MotoCorp has etched its name in the hearts of millions with its stylish and powerful range of motorcycles. Let's delve into the world of Hero MotoCorp and discover how it has become India's favorite two-wheeler brand.
Unveiling the Legacy of Hero MotoCorp
From Humble Beginnings to Unparalleled Success
Hero MotoCorp has a storied history that traces back to 1984 when it was established as Hero Honda Motors Ltd., a joint venture between Hero Cycles of India and Honda of Japan. The brand quickly gained popularity with the launch of its first motorcycle, the CD 100, which became an instant hit among the masses. The company's commitment to quality and innovation propelled them to greater heights, making them a household name in the Indian two-wheeler market.
A Landmark Transformation – Hero MotoCorp
In 2011, the partnership between Hero and Honda came to an end, and the company rebranded itself as Hero MotoCorp. This transformation marked a new chapter for the brand, as it embarked on a journey to redefine the two-wheeler landscape in India. With a renewed sense of independence and a focus on technological advancements, Hero MotoCorp set out to create a distinct identity for itself.
The Power of Innovation
Innovation has been at the core of Hero MotoCorp's success story. The brand has consistently introduced cutting-edge technologies and features in its motorcycles, setting new benchmarks in the industry. From fuel-efficient engines to integrated braking systems, Hero MotoCorp has continuously pushed the boundaries to provide customers with the best riding experience.
Embracing Sustainability – Green Mobility
Towards a Greener Future
As a responsible corporate citizen, Hero MotoCorp is committed to environmental sustainability. The brand has taken significant strides towards green mobility by introducing electric and hybrid vehicles. By promoting eco-friendly transportation options, Hero MotoCorp aims to contribute to a cleaner and greener future for India.
Project eMaestro – Pioneering Electric Mobility
Under the umbrella of Project eMaestro, Hero MotoCorp has been diligently working on developing electric vehicles that are not only efficient but also affordable. The brand envisions a future where electric mobility becomes the norm, and pollution is a thing of the past. By investing in research and development, Hero MotoCorp is poised to revolutionize the electric two-wheeler segment in India.
Empowering Lives – Corporate Social Responsibility
Education for All – Educating the Nation
Beyond its business interests, Hero MotoCorp is actively involved in various corporate social responsibility (CSR) initiatives. One of the key areas of focus for the brand is education. Hero MotoCorp believes that education is the key to transforming lives and empowering communities. Through scholarships, educational programs, and infrastructure support to schools, the brand is making a positive impact on the lives of many.
Women Empowerment – Driving Change
Hero MotoCorp is dedicated to fostering gender equality and women's empowerment. The brand's initiatives focus on skill development and vocational training, providing women with opportunities to build careers and lead independent lives. By encouraging more women to participate in the workforce, Hero MotoCorp is driving positive change in society.
Revolutionizing the Riding Experience – Product Range
Splendor – The Iconic Commuter
The Hero Splendor series has been an icon in the commuter motorcycle segment for decades. Known for its reliability, fuel efficiency, and low maintenance, the Splendor has been the choice of millions of Indian riders. With constant upgrades and modern features, the Splendor continues to be a symbol of trust and dependability.
Xtreme – Power and Style Redefined
For the thrill-seekers and adrenaline junkies, Hero MotoCorp offers the Xtreme series. These motorcycles combine power, performance, and style to deliver an exhilarating riding experience. With sporty design elements and advanced technologies, the Xtreme series caters to the aspirations of the youth.
Destini – Unleashing Freedom
In the scooter segment, Hero MotoCorp presents the Destini series. With its comfortable ride, ample storage, and elegant design, the Destini scooters have become a popular choice for urban commuters. Whether it's daily commuting or leisurely rides, the Destini scooters offer a perfect blend of convenience and style.
Passion Pro – Passionate Performance
True to its name, the Passion Pro series embodies passion and performance. These motorcycles are designed to evoke emotions and cater to the desires of riders who seek a balance between practicality and excitement. With a host of features and contemporary design, the Passion Pro motorcycles make a bold statement on the roads.
Dealer Network – Delivering Excellence
A Nationwide Presence
Hero MotoCorp's reach extends far and wide with an extensive network of dealerships and service centers across the country. This vast and efficient distribution network ensures that customers have easy access to Hero motorcycles and receive top-notch service and support. From metropolitan cities to remote rural areas, Hero MotoCorp is committed to serving every customer with excellence.
Conclusion
In conclusion, Hero MotoCorp has not only achieved unparalleled success as India's leading two-wheeler manufacturer but has also left an indelible mark on the lives of millions. With its commitment to innovation, sustainability, and social responsibility, Hero MotoCorp continues to shape the future of the Indian two-wheeler industry. As they move forward with their vision of green mobility and empowering communities, the brand remains dedicated to delivering exceptional products and services to its customers across the nation. Whether it's navigating the bustling city streets or cruising on the open highways, Hero MotoCorp motorcycles continue to be the companions of countless riders, defining the joy of riding for generations to come.