Introduction
In the world of beauty and skincare, finding products that enhance your natural features while embracing simplicity can be a game-changer. Glossier, a renowned beauty brand, has been making waves in the industry with its minimalist approach to beauty. In this article, we will explore the world of Glossier, its unique philosophy, and why it has captured the hearts of beauty enthusiasts worldwide.
1. The Glossier Philosophy
1.1 Celebrating Natural Beauty
At the core of Glossier's philosophy is the celebration of natural beauty. The brand believes in enhancing one's features rather than masking them with heavy makeup. Glossier's products are designed to bring out the best in every individual, embracing individuality and self-expression.
1.2 Skincare-First Approach
Glossier understands the importance of a healthy canvas. Before makeup comes skincare, and that's why Glossier takes a skincare-first approach. Their products are formulated to nourish and prepare the skin, creating a smooth and radiant base for makeup application.
2. The Glossier Product Range
2.1 Boy Brow – The Cult Favorite
One of Glossier's most beloved products is the Boy Brow. This eyebrow grooming pomade is designed to effortlessly fill, shape, and tame the brows, giving them a fuller and more defined appearance. With a range of shades, Boy Brow caters to various hair colors and preferences.
2.2 Cloud Paint – The Blush Sensation
For a natural and dewy flush of color, Glossier's Cloud Paint is a go-to product. This gel-cream blush blends seamlessly into the skin, providing a healthy and radiant glow. Available in a spectrum of shades, Cloud Paint suits all skin tones.
2.3 Balm Dotcom – The Universal Skin Salve
Dry and chapped lips and skin have met their match with Balm Dotcom. This universal skin salve is enriched with nourishing ingredients to hydrate and protect the skin, leaving it soft and supple. It comes in various flavors, making it a delightful addition to any beauty routine.
2.4 Futuredew – The Dewy Skin Oil-Serum Hybrid
For a lit-from-within glow, Glossier offers Futuredew, a skin oil-serum hybrid. This innovative product locks in moisture, leaving the skin looking radiant and dewy. It can be used as the last step in the skincare routine or as a natural-looking highlighter.
3. Embracing Customer Feedback
3.1 Co-Creation with Customers
Glossier values its customers and actively seeks their input in product development. The brand engages with its community to understand their needs and preferences, allowing customers to play a role in shaping new product launches.
3.2 Real Reviews and Testimonials
Glossier takes pride in its authentic reviews and testimonials. Customers' honest feedback provides valuable insights and helps other shoppers make informed choices, fostering a sense of trust and transparency.
4. Creating an Inclusive Community
4.1 Embracing Diversity
Glossier believes that beauty comes in all shapes, sizes, and colors. The brand embraces diversity and inclusivity, showcasing real people with different skin tones and features in their marketing campaigns.
4.2 Building a Supportive Space
Glossier's online community is known for its support and positivity. Customers share their beauty journeys, tips, and experiences, creating a safe and encouraging space for everyone to connect and learn from one another.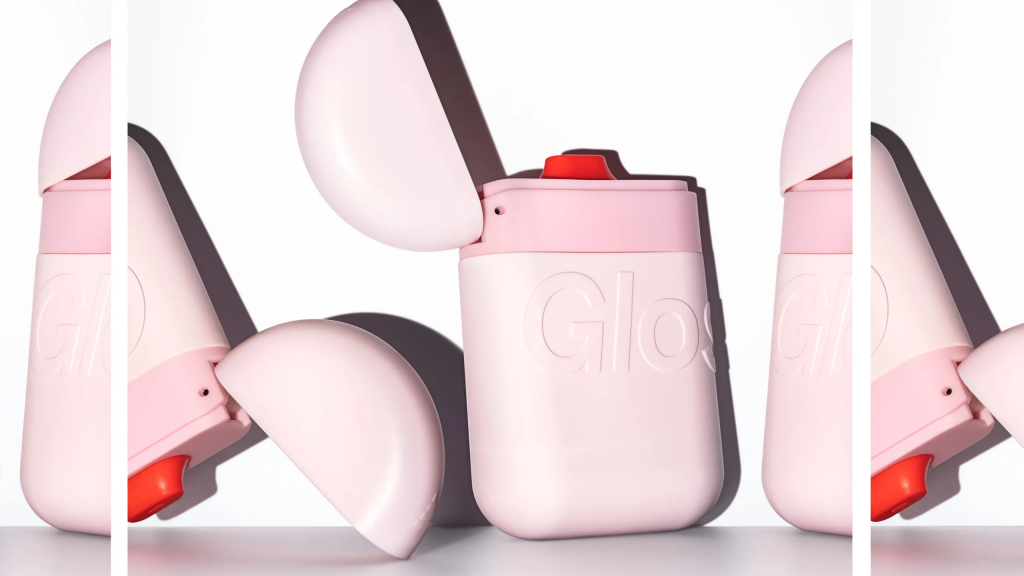 5. Conclusion
In conclusion, Glossier has carved a niche for itself in the beauty industry by redefining beauty with a minimalist and skincare-first approach. With a curated range of products that enhance natural features and celebrate individuality, Glossier has become a favorite among beauty enthusiasts seeking a fresh and effortless look. By embracing customer feedback and building an inclusive community, Glossier continues to set a new standard for the beauty industry.