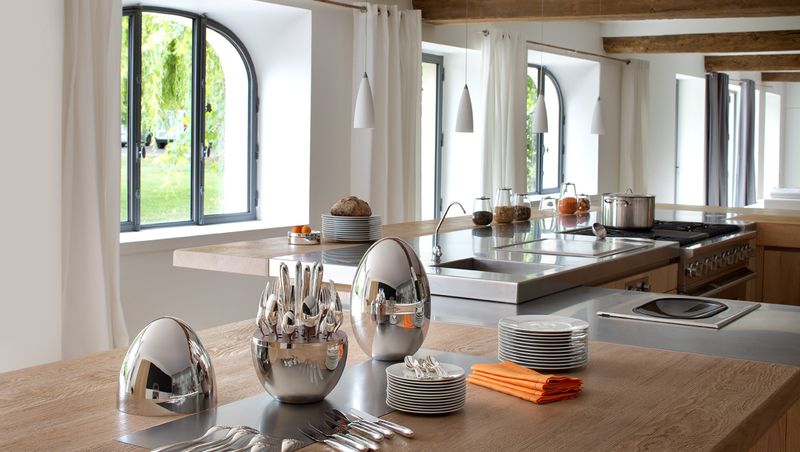 Table of Contents
Introduction
The History of Christofle
Master Craftsmanship and Elegance
Iconic Collections

4.1. Jardin d'Eden
4.2. Albi
4.3. Mood

The Art of Table Setting

5.1. Cutlery
5.2. Dinnerware
5.3. Glassware

Christofle in Fashion and Design

6.1. Collaboration with Renowned Designers
6.2. Christofle in High-End Hotels and Restaurants

Gifting with Christofle
Caring for Your Christofle Pieces
Sustainability and Social Responsibility
Conclusion
FAQs
1. Introduction
In the realm of luxury craftsmanship and refined elegance, few brands can rival the timeless appeal of Christofle. For nearly two centuries, Christofle has been synonymous with exquisite silverware, tableware, and home accessories. Rooted in a rich heritage and revered for its exceptional quality, the brand continues to captivate discerning customers worldwide. This article delves into the fascinating world of Christofle, exploring its history, master craftsmanship, iconic collections, and its presence in the realms of fashion, design, and gifting.
2. The History of Christofle
Founded in 1830 by Charles Christofle, the French company quickly gained recognition for its innovative electroplating technique, revolutionizing the world of silverware. From its inception, Christofle catered to the aristocracy, and its creations adorned grand dining tables and opulent salons across Europe. Over the years, the brand expanded its offerings beyond silverware, encompassing a diverse range of luxury items, each bearing the mark of unparalleled artistry and elegance.
3. Master Craftsmanship and Elegance
At the heart of Christofle's enduring allure lies its commitment to master craftsmanship. Each creation is meticulously crafted by skilled artisans who bring together traditional techniques and contemporary design. The result is a seamless fusion of classic and modern aesthetics, embodying a timeless allure that appeals to generations.
4. Iconic Collections
4.1. Jardin d'Eden
Among Christofle's iconic collections, Jardin d'Eden stands out as a celebration of nature's beauty. Inspired by lush gardens and intricate foliage, this collection features exquisite cutlery, dinnerware, and decorative pieces, all adorned with a mesmerizing botanical motif.
4.2. Albi
The Albi collection pays homage to simplicity and sophistication. With its clean lines and minimalist design, Albi reflects a refined and contemporary approach to table settings, making it a preferred choice for those with a penchant for understated elegance.
4.3. Mood
Mood redefines the concept of luxury gifting, presenting an innovative and compact egg-shaped capsule containing a complete set of flatware. This stunning creation not only elevates table settings but also adds a touch of modernity and convenience to the art of dining.
5. The Art of Table Setting
A significant aspect of Christofle's legacy lies in its contribution to the art of table setting, elevating dining experiences to an art form. The brand offers a comprehensive selection of cutlery, dinnerware, and glassware, each thoughtfully designed to complement various table arrangements.
5.1. Cutlery
Christofle's cutlery sets are distinguished by their impeccable balance, ergonomic design, and striking aesthetics. From stainless steel to silver-plated options, each piece embodies a timeless charm that enhances the dining ambiance.
5.2. Dinnerware
The brand's dinnerware collections capture a harmonious blend of functionality and beauty. Whether it's delicate porcelain or elegant ceramic pieces, Christofle's dinnerware adds a touch of sophistication to any culinary presentation.
5.3. Glassware
Crafted with precision and artistry, Christofle's glassware collections epitomize the art of glassblowing. From champagne flutes to wine glasses, every piece is meticulously crafted to heighten the sensory experience of savoring fine beverages.
6. Christofle in Fashion and Design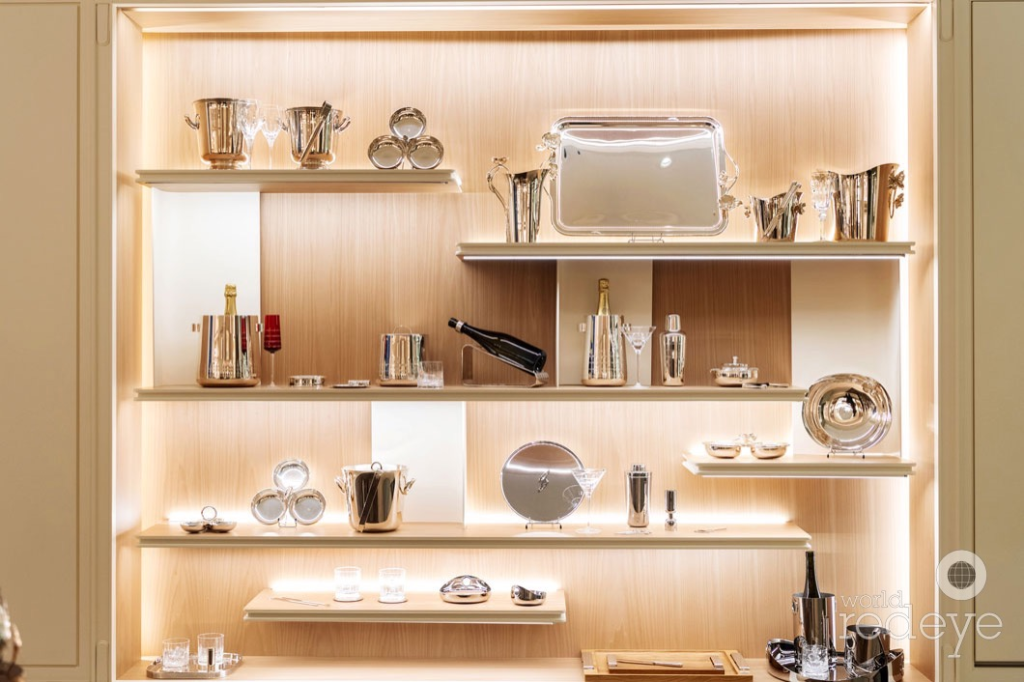 Beyond the realms of home decor and table settings, Christofle's influence extends to the worlds of fashion and design.
6.1. Collaboration with Renowned Designers
The brand's collaborations with eminent designers have resulted in exceptional limited-edition collections that seamlessly merge practicality with artistry. These exclusive pieces have become coveted possessions among design enthusiasts and collectors.
6.2. Christofle in High-End Hotels and Restaurants
Renowned for its association with opulence, Christofle graces the tables of luxurious hotels and restaurants worldwide. Its presence in such esteemed establishments further cements its position as a symbol of elegance and refinement.
7. Gifting with Christofle
Gifting a piece from Christofle is an expression of thoughtfulness and appreciation. Whether it's a wedding, anniversary, or any special occasion, the brand's exquisite creations make for cherished and unforgettable gifts.
8. Caring for Your Christofle Pieces
To preserve the brilliance and beauty of Christofle pieces, proper care is essential. From gentle cleaning methods to proper storage, understanding the best practices ensures that these treasures remain heirloom-worthy for generations.