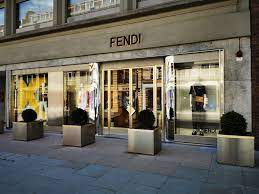 Fendi, the renowned Italian luxury fashion house, has been setting trends and defining elegance since its inception. With a rich history spanning decades, Fendi has become synonymous with exquisite craftsmanship, unparalleled quality, and an unmistakable sense of style. This article will delve into the world of Fendi, exploring its heritage, iconic designs, and its enduring impact on the fashion industry.
The Legacy of Fendi: A Brief History
Founded in Rome in 1925 by Adele and Edoardo Fendi, Fendi started as a fur and leather goods shop. The couple's passion for craftsmanship and attention to detail soon gained recognition, and their business flourished. In the 1960s, the brand experienced a significant turning point when Adele and Edoardo's five daughters joined the company, injecting fresh creativity and innovation.
Fendi's Unique Design Philosophy
Fendi's design philosophy revolves around the fusion of traditional Italian techniques with modern aesthetics. The brand embraces innovation while staying true to its heritage. Each Fendi creation reflects meticulous craftsmanship, a celebration of artistry, and a commitment to exceptional quality.
Iconic Designs that Define Fendi
1. Baguette Bag: A Timeless Icon
The Fendi Baguette Bag, introduced in 1997, quickly became an iconic accessory and a symbol of Fendi's design prowess. Designed to be carried under the arm like a French baguette, it captured the imagination of fashion enthusiasts worldwide. The Baguette Bag's versatility, coupled with its exquisite detailing and use of luxurious materials, has made it a favorite among celebrities and fashion connoisseurs.
2. Peekaboo Bag: A Modern Classic
The Peekaboo Bag, introduced in 2009, exemplifies Fendi's ability to create enduring designs. Its clean lines, refined silhouette, and signature twist-lock closure make it a sophisticated choice for any occasion. The bag's name derives from the playful "peekaboo" effect created by the interior compartments, adding an element of surprise and intrigue.
3. Fendi Roma: A Symbol of Italian Chic
Fendi Roma, the brand's logo featuring the iconic inverted "FF" motif, has become synonymous with Italian luxury and style. Whether adorning handbags, clothing, or accessories, the Fendi Roma logo is an instant identifier of exceptional quality and craftsmanship. It represents a fusion of tradition and innovation, paying homage to the brand's Roman roots while embracing modern design elements.
Fendi's Collaborations and Cultural Influence
Fendi has also made significant contributions to the worlds of art, design, and culture through collaborations with renowned artists and designers. Collaborations with the likes of Karl Lagerfeld, Silvia Venturini Fendi, and various creative visionaries have resulted in unique collections and groundbreaking fashion shows. These partnerships have helped Fendi stay at the forefront of the industry, inspiring new trends and captivating audiences worldwide.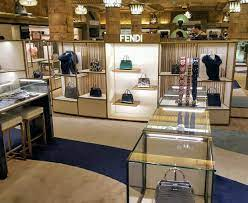 The Fendi Experience: Flagship Stores and Beyond
Fendi's commitment to providing a truly immersive luxury experience extends beyond its meticulously designed products. The brand's flagship stores around the world offer a sensory journey, where customers can explore the world of Fendi firsthand. The elegant store interiors, personalized services, and attention to detail create an ambiance that complements the brand's luxurious offerings.